SWP VS Dividend – Which is the best option in Mutual funds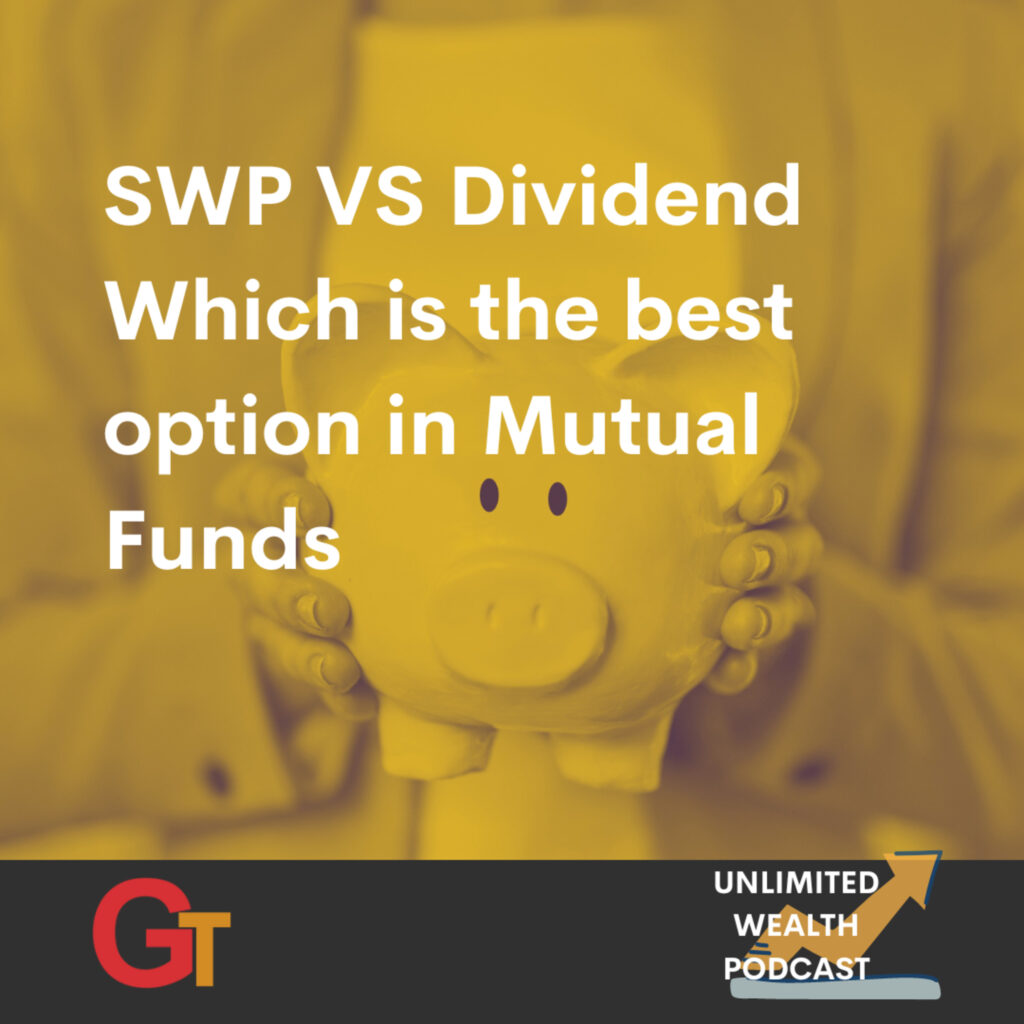 In case of Dividend plan which is now called as "Income Distribution cum capital withdrawal" plan. Generally, this is being pushed as monthly income generation plan for many senior citizens and also to others who wants passive income. Dividend plans will not grow as the income is distributed from capital and hence the change in name which happened recently.
Dividends are provided by companies listed in stock market. The extra profit is generally shared with shareholders or it is also the reward for holding it for a year. Any company which gives dividend are considered good companies to invest. Most of the mutual funds have dividend options based on this to attract investors.
Which should I choose among SWP Vs Dividend?
Even as senior citizen after you crossed 60, the chances of you living till 80 or 90 or even till 100 is high. You need money to live the way you want. So SWP can help in growing your money as well as withdrawing a considerable amount of money.
One thing which is clear with this data is that Dividend options can provide yearly income and at the expense of growth. As we had seen out of both of these funds, growth of the fund is limited in case of Dividend option whereas if you use SWP option, growth can help you to see the fund grow multifold.
This podcast is hosted by Ganesan Thiru. I provide solutions for Investing in Mutual Funds, Stocks, Fixed Instruments, NCDs, Commercial Real Estate etc.,
Contact: 9444893050
I provide investments, insurance and loans.
—
Send in a voice message: https://anchor.fm/unlimitedwealth/message
---